KILL ME, DEADLY takes place in 1947, two years before the HOLLYWOODLAND sign was changed to the HOLLYWOOD sign.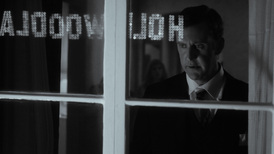 The HOLLYWOODLAND sign was originally erected in 1923 to advertise a housing developemnt. In 1949 the Chamber of Commerce began a contract with the City Parks Department to restore the deteriorating sign. The contract stipulated that the "LAND" be taken off to reflect the district and not the housing development. The Parks Dept. stipulated that any cost of subsequent illumination was on the Chambers dime. The Chamber of Commerce decided not to replace the lightbulbs.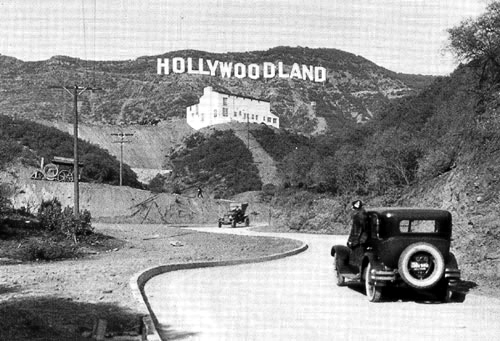 Peg Entwistle Plunges to Her Death From Atop the Famous Hollywood Sign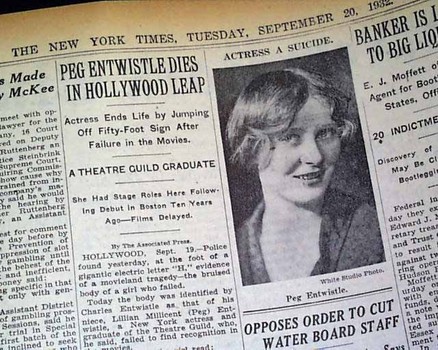 On September 18, 1932, after a night of drinking and overwhelming depression, Peg told her Uncle Harold that she was going to walk up Beachwood Drive to meet some friends at the local drugstore. But instead, Peg would scratch and claw her way up the rocky slope of Mt. Lee to the base of the "Hollywoodland" sign. Once there, she removed her black and tan silk coat, folded it neatly and placed it alongside her stylish purse, which contained a suicide note, at the base of the 50 foot high electrician's ladder which led up the letter "H". The despondent actress would then climb up the ladder - losing one of her new shoes along the way - and, after peering out over the twinkling lights of the city that represented her hopes and dreams, perform a perfect swan dive into the ground. Peg was more than likely killed instantly. She was only 24 years old.
from her suicide note
"I am afraid I am a coward. I am sorry for everything. If I had done this a long time ago, it would have saved a lot of pain."